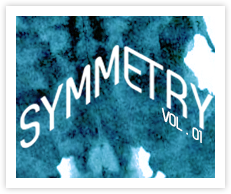 About Symmetry
Students, faculty, and professionals in the PR community contribute to Symmetry, MSVU's first entirely-online, student-created, student-run publication.
With Symmetry, students have the chance to apply what they learn in the classroom: writing, digital design, photography, creating a product under a deadline, and critical thinking are all required of those contributing to Symmetry. Furthermore, though the publication's roots are in the Communications department, students from other disciplines are encouraged to contribute their views and perspectives on communications. We learn more together.
In sculpting this product, students will look outside the classroom for information relevant to their future profession. Students will take timely and pertinent information about communications and public relations and bring it to the attention of their peers.
Symmetry also encourages professionals from the community to contribute articles. The publication is a way for students to interact with possible future employers, or simply to become more informed about "real world" public relations and communications practices.
Symmetry is about reciprocity, it is about establishing bonds, it is about creating two-way symmetrical communication in the public relations community. The academic environment is the best place to begin nurturing this kind of practice. Together we can help one another not only understand what best practice is, but expand upon it.
Create, communicate, collaborate.
---
Mission Statement
Symmetry exists to help Communications students connect with their academic and professional community. It is an avenue through which students and faculty reflect upon values, practices, and current events occurring in the public relations sphere both locally and globally.
---
Editorial Staff
Kelly Lynch, Editor in Chief
Kelly Lynch came to Mount Saint Vincent from Fredericton, N.B. after completing a degree in English and Great Ideas at St. Thomas University. She is a 4th year BPR student and is currently enjoying her time in a corporate communications role. Kelly believes in the power of creative thinking; she likes projects that challenge and widen her perspective and skill-base. She also likes people, writing, editing, and coffee – in that order. You can follow her on Twitter: @Lynchicus
Emily MacIsaac, Editor
Emily may be from a small town but she thinks BIG, as in 'what in the world is going on out there?' While her curiosity has yet to kill a cat, it has been inspiration for social media statements, symmetry articles, and political debates with friends. You can find her sipping on tea and reading jaw-dropping non-fiction.Emily will graduate in May 2013 with hopes of being an ethically conscious consumer and communications officer. She's currently crossing her fingers and toes that she will find employment that involves project management, and strategic communications with a focus on external relations.
Melissa Noonan, Editor
After graduating from Dalhousie University with a BA, honouring in theatre, Melissa Noonan travelled Atlantic Canada, acting with various theatre companies. Within a few years, she experienced a quintessential quarter-life-crisis and decided to switch gears. Looking to keep creativity in her life, she began a second degree in public relations at Mount Saint Vincent University. Noonan is currently in her final year of the PR program and has communications experience in federal and provincial agencies, as well as with non-profits and private businesses. In her spare time she can be found running in the woods, somewhere near a stage or drinking wine with loved ones.
Adam Sterling, Design Editor
A Middle Earth native, Adam Sterling moved to Halifax in the fall of 2007 to attend Dalhousie University. He studied psychology at Dal before leaving the program in 2010 in a fit of anger, frustration and impulsiveness. He is currently a third year transfer student in the Mount's Bachelor of Public Relations program and spends his spare time doing communications for a local non-profit and watching television. Usually not at the same time.
Adam has a background in graphic design and web development, but primarily focuses on media relations, communication strategy and issues management in his PR work.